Waterdunen - Holiday park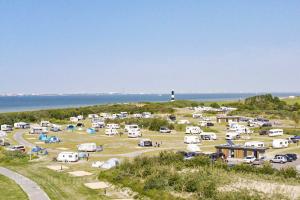 Molecaten Park Waterdunen in het gelijknamige natuurgebied is geopend. Tijdens je verblijf in één van de vakantiehuisjes, ingerichte tenten of op de duincamping ervaar je zeeën van tijd en ruimte. In het natuurgebied bepalen eb en vloed jouw uitzicht en dat verveelt geen moment! Spot de vele vogelsoorten die hier nestelen, foerageren en net als jij nieuwe energie komen opdoen. Ieder uur van de dag is het landschap met slikken en schorren hier weer anders. Boek je verblijf midden in dit getijdenlandschap en ervaar een unieke vakantie (kort of lekker lang) aan de kust. Prikkel je zintuigen en ervaar de vrijheid van Waterdunen!
Huisdieren zijn toegestaan op Molecaten Park Waterdunen. Honden worden niet toegelaten in het natuurgebied, maar wel in het gebied er buiten en op het strand!
For information and reservation
Search & Book
Waterdunen 1, Breskens
tel. +31 117 792 011
web.
More information