Zeelandic Flanders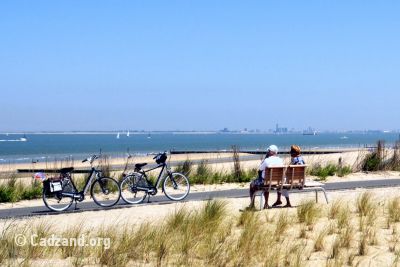 South to the Wester Scheldt there is a piece of Holland which is because of its geographical position more directed to Flanders than to Zeeland. Zeeuws-Vlaanderen, just as the name indicates, is half Zeeuws and half Flemish. The region is via de Westerscheldt tunnel connected to the rest of Zeeland, but due to its position has close connections to Flanders. The 'separate country' as the inhabitants of Zeeuws-Vlaanderen are calling their region, is with its dikes, inlets, unembanked alluvial land and dredgings Zeeuws, but the state of mind of the inhabitants is Flemish. The North Sea coast consists of a large beach with a small strip of dunes. Along the Wester Scheldt high dikes are watching over. Behind the North Sea coast and the Wester Scheldt dike there is a landscape consisting of new and old polders, dikes and historical towns.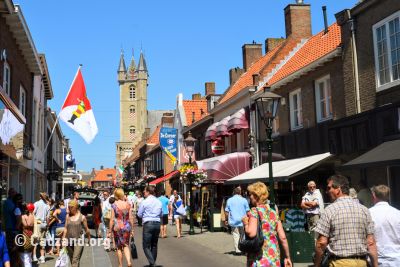 Though Zeeuws-Vlaanderen is offering a far more island feeling than the other Zeeuwse islands. Cyclists could indulge from the more than thousand kilometers of signposted, transgressing bike routes. Zeeuws-Vlaanderen is a paradise for those who love fortification Works. Retranchement, Hulst, Sluis and Aardenburg are surrounded by ramparts, town gates and bastions. Mudflats and salt marshes of the Zwin and the Drowned Land of Saeftinghe are nature reserves which could be visited with a guide. Breskens and Terneuzen are breathing a maritime atmosphere while in Sluis fun and shopping are walking hand in hand.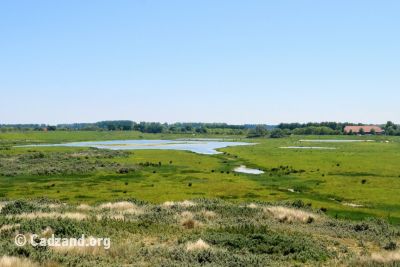 The atmosphere is 'looser from the wrist' than elsewhere in Zeeland. Zeeuws-Vlaanderen is a pleasant mix of Dutch and Flemish. You get over there for the modern seaside resorts, charming ring villages and the third port of the Netherlands. There is also a multitude of quietness and space. Here the wind still has free game in the tops of the numerous poplars.
Surroundings
In the immediate vicinity of you can make wonderful hikes and cycling trips. Especially the area along the dunes is worth the effort. The region inside (and between) the dunes and the beaches is a wonderful scenic area including picturesque villages, farms, meadows, fields and little narrow polder roads. There are various cycling routes through the surrounding area. Enough possibilities to discover the vicinity in a sporty way!
In almost no time you can travel from to Walcheren by taking the ferry. Or you can reach the monumental cities Middelburg and Veere through the Westerscheldetunnel by car in about an hour driving.