Het Zwin
Het Zwin in een beschermd natuurgebied tussen Cadzand en Knokke-Heist. Het is ...
Museum Het Belfort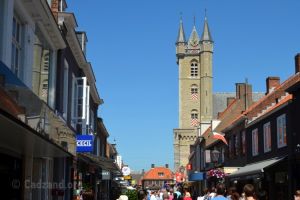 Right in the heart of the city Sluis is the only Belfort of the Netherlands. The council meets here monthly. Also concerts and lectures are given in this unique ...
Seal Discovery Bootstour
Observe seals resting on dry banks or curiously swimming alongside the boat on this 2-hour tour suitable for all ages. - Watch the seals in their natural environment - Have fun during this ...
Book tickets online