Wellness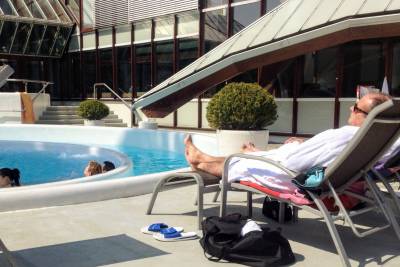 In these busy times it is nice to relax completely in one of the beauty and wellness centers in (the surroundings of) Nieuwvliet. Just take a day or weekend off to relax and to pamper yourself.
The coast is the ideal place to settle and relax. It isn't odd that you find at these coast different possibilities for a day wellness. The healthy seabreeze, combined with the facilities of wellness are taking care of body and mind to get in equilibrium.
Pure indulgence
Even if you want to slow down for a day and combine this with a visit at the calming seacoast you are at the right place. There are beautiful sauna and beauty centers with extended facilities. Often there are seasonal reductions or reductions during holidays. A number of complexes have put together attractive arrangements with a overnight stay included. You could relax and at the same time enjoy sun, sea and beach.