Museum Paul Delvaux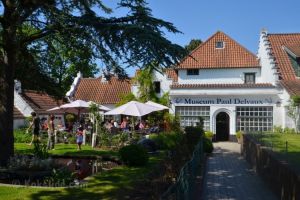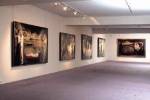 A tribute to the life and work of one of the most intriguing artists of the 20th century. This museum, dedicated to the Belgian surrealist painter Paul Delvaux, offers a profound insight into his unique artistic journey.
What to Expect at the Museum Paul Delvaux?
Extensive Art Collection: Admire an impressive collection of Delvaux's works, including paintings, drawings, and watercolors spanning his career.
Highlights: The museum showcases various phases of Delvaux's artistic development, from his early works to his later surrealist masterpieces. Some highlights of the Museum Paul Delvaux include:
- The room dedicated to Delvaux's famous train themes, a recurring motif in his work.
- Original sketches and studies providing a unique insight into his creative process.
- Rare early works illustrating the evolution of his style and technique.
- A collection of his iconic female figures, a central theme in his art.
Personal Items: Discover personal items and memorabilia of Delvaux, offering an intimate glimpse into his life and inspirations.
Thematic Rooms: Each room in the museum is themed to illuminate different aspects of Delvaux's art and life.

Experience the Magic of Paul Delvaux
Visit the Museum Paul Delvaux for an enchanting journey through the life and work of one of Belgium's most celebrated artists.
For information:
Paul Delvauxlaan 42, Sint-Idesbald
web.
Website