Chalet 4 - International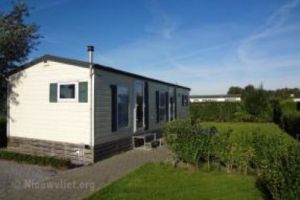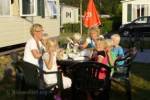 A comfortable static caravan (type chalet) with living room, kitchen, a bathroom with shower, toilet and basin, two bedrooms. Everything is completely equipped. There is a microwave, flat screen television, coffee machine and a fridge. You have your own router, so you can enjoy the fast Internet in the chalet! And when it is a bit colder during spring or autumn: a gas heater is provided. One of the bedrooms has a double bed, the other bedroom provides two single beds.
Setting up a children's cot is only possible if you put one single bed on top of the other, or if you place it in the living room.
Characteristics
- Two bedrooms
- Living space with furniture and gasheater
- Flatscreen television
- Standard equipped
- Wireless Internet for free
- Pets not allowed
For information and reservation
Search & Book
International
Sint Bavodijk 2d, Nieuwvliet
tel. +31 117 371 233
web.
More information